Miami's
Metal Shingle Roof - #1 Roofing Contractors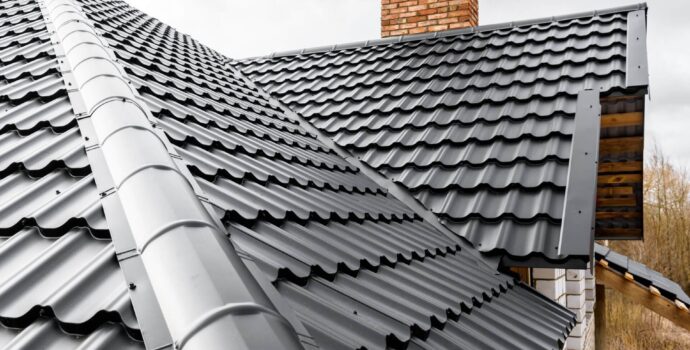 Shingles have been one of the most sought after designs and styles of roofing, not only because of its physical aesthetics and characteristics but also because of the protection, as well as the security that it has.
Due to the decades of usage of asphalt and clay for shingle roofs, whenever shingles are mentioned, people automatically have their minds shift to clay and asphalt shingles. That's also the reason why whenever you mention shingles to your roofing contractor, they automatically assume that you're looking for asphalt roofing for your property.
However, those aren't just the two materials that you can use for shingle roofs. With the not-so-recent innovation, Metal Shingle Roofs have been made and it's a lot better than what asphalt and clay shingles offered. This might or might not be the first time you've heard about it but for the benefit of everyone, let's take a brief moment to discuss what a Metal Shingle Roofing System is.
What are Metal Shingle Roofs?
They're the same as how you would think of clay and asphalt shingles, the only difference is that they're made from metal. Instead of being made from the usual asphalt cedar type of material, it's made from galvanized and reinforced metal.
Metal Shingle Roofs have the same functionality as that of asphalt shingles, and quite frankly, they're also installed in almost the same way, too.
So if Metal Shingle Roofs rally the same way as to how rubber slate and asphalt cedar do, why should you consider switching to Metal Shingle Roofs?
Should You Switch to Metal Shingle Roofs?
Many people don't understand that Metal Roofs are deemed and are considered as the best type of material for roofing. Because of the fact that it's expensive, they automatically cross it out of their list.
But until the time you know what benefits and advantages you can actually get with Metal Shingle Roofs, you just might find yourself switching the very next day you found out about it.
Without further ado, here are some of the advantages that you can actually get when you switch to Metal Shingle Roofs.
You Help Preserve the Environment
Unpopular opinion: Metal Roofs are actually 100% recyclable. Being made from 20 to 30% recyclable materials, you can expect that your Metal Roofing Systems are 100% recyclable. This is perfect if you're one of the few homeowners who like all of their stuff contributing to the overall welfare of the environment.
Using Metal Shingle Roofs actually help you conserve and preserve the environment in a much better sense.
Heat Management Within Your Property is Better
Did you know that Metal actually bounces heat off of its surface? Yes, many people in the past believed that Metal absorbs and collects heat and thus, the heat gets distributed to your property.
That's false! Metal is actually one of the main players in the management of heat and energy within your property. As a matter of fact, you'll be able to have a fresher and a cooler space if you have a Metal Roofing System installed.
What this basically means is that you won't ever have to worry or think about using air-conditioning units and other temperature control appliances to keep the temperature within your property just right.
Metal Shingle Roofs actually give you better ventilation and automatic insulation – and that's something that you can use for you to understand why they cost more than the usual asphalt and clay roofs.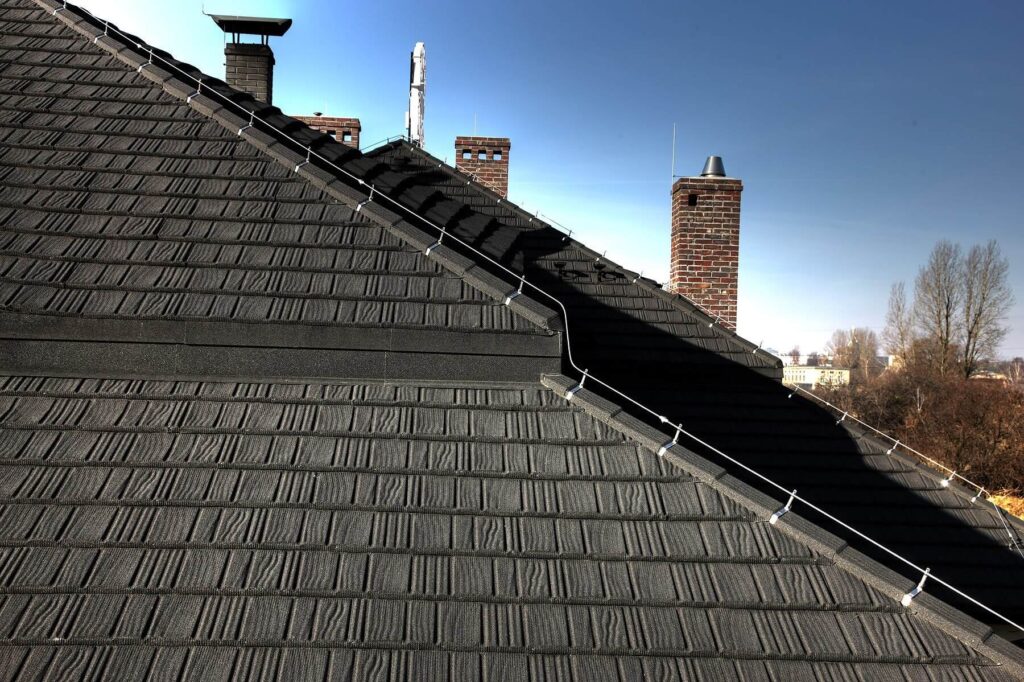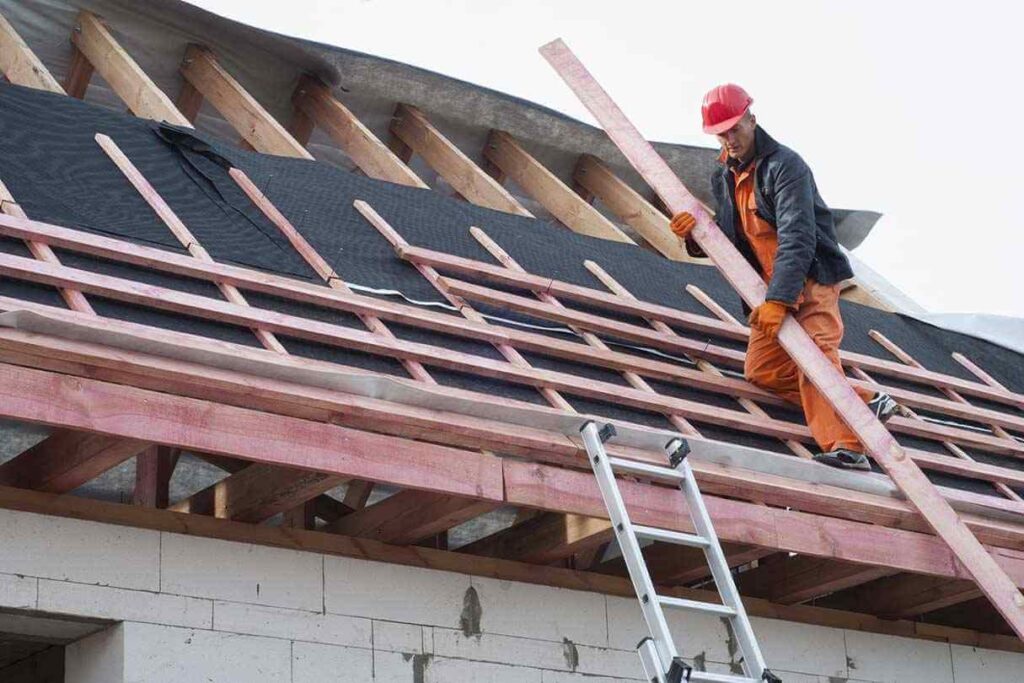 You Save More Money
Metal Shingle Roofs help you save more money in the long run – and you may ask how? Because of their functionality, their overall durability, and their longevity. Connecting it to everything we've mentioned above, Metal Roofing Systems can help you money in terms of:
Having a lower electricity bill because it can help you keep your space fresher and cooler naturally
Because you can actually use old metal roofs if you want to install a new one
And they're durable and long-lasting, making you save money for replacement and repairs
Those aren't the only ways how Metal Roofing Systems help you save money, there are a lot more! You just have to know and to be wary of how effective and how efficient it is for you so that you can understand it better.
Do You Now Want a Metal Shingle Roof Installed To Your Property?
If you're becoming more and more interested in inculcating Metal Shingle Roofs to be a part of your property, contact us here at Miami Metal Roofing Elite Contracting Group, the #1 Metal Roofing Contractor in the entire city of Miami.
We've been servicing the entire city for years and we've been able to help out a lot of our clients not only in terms of the installation and of Metal Shingle Roofs, but also when it comes to repairing, replacements, re-roofing, and so on.
We Have the Best Roofing Experts!
Miami Metal Roofing Elite Contracting Group knows that the installation of Metal Roofs is the most important thing. Not being able to install metal roofs correctly can actually lead to the demise and the fall of your entire roofing system – or even your entire property.
So, if you're looking or ways on how and where you can get the best and the highest quality of Metal Shingle Roof Services, don't look away! Miami Metal Roofing Elite Contracting Group is here and we will be more than ready and prepared to help you! Work with us and get the chance to experience premium and world-class quality services without the need to spend a fortune!
Contact us today by dialing us or by sending us an email! You can also choose to fill out the Contact Form that we have on our website so we can contact you and we can set up the Free Roof Inspection Service that we're offering our clients! Never settle for asphalt and clay roofs as they can be damaged or broken with ease – switch to Metal Shingle Roofs and get the best roofing system you can!
Time to Replace Your Roof? We Can Help
Considering roofing replacement? When it comes to roofing projects, many homeowners rely on professionals to get the job done. At Miami Metal Roofing Elite Contracting Group, our specialists stick to all the industry standards when installing metal roofing on both residential and commercial properties. Therefore, you can be sure of getting a sturdy roof on top of your house. As a result, you can get the best services from our company in the following fields;
What Locations do we Serve?
Miami Metal Roofing Elite Contracting Group is a name you can trust and rely on. Our metal roofing services were limited in Miami, FL when we started. But with time our company has expanded and is now serving over ten locations within Florida.
It shows how reliable we are. Here are some places within Florida, where you can access our world-class metal roofing services: –