Miami's
Metal Tile Roof - Best Roofing Contractors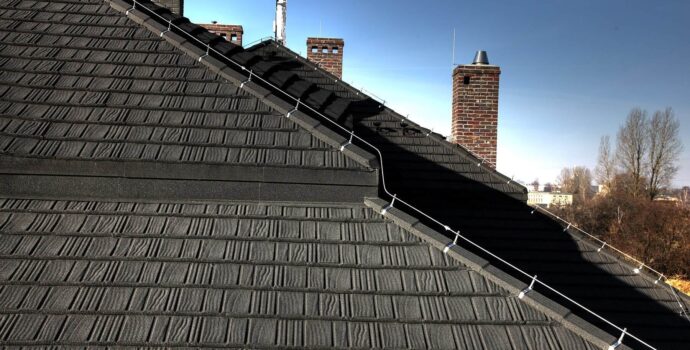 The wide majority of homeowners want tiled roofs because of the design and the style that it boasts. But with it comes weakness, less resistance, and frequent heavy maintenance – unless, of course, you choose to go with Metal Tile Roofs instead of the usual and the traditional asphalt and clay tile roofs.
Choosing Metal Tile Roofs for you home or your commercial property can open you up to a lot of different benefits and advantages. As a matter of fact, you'll definitely adore not only the functionality and the strength of Metal Tiles, but also the design, the color choices, and the styles that you can actually get with it.
Your Choice of Going With Metal Tile Roofs
If you're one of the people who don't actually mind much about what material you're using, you might just be surprised at how efficient Metal Tile Roofs can be not just for you, but for the property as well.
As many experts say, Metal Roof is indeed the priciest and the most expensive roofing option, but it actually is also the best when it comes to other things. In fact, choosing Metal Roofs over concrete and clay roofs can give you a lot of advantages.
Metal Tile Roofs vs. Concrete or Clay Roofs
If we were to put the two into comparison, we would have to discuss everything about it – not just the price, but also the weight, the durability, the resistance, and many other things. Without further ado, let's start comparing them for us to help you see whether or not you really have to switch to Metal Tiles.
Weight and Density
Weight plays an important role in choosing what roofing system you would want to have in your home. Heavier ones would not be ideal because when quakes happen, your roof can then impose a threat to the people living on your property.
Metal Tile Roofs are actually a lot lighter compared to concrete and clay roofs. They weigh anywhere between 50 to 150 pounds per square, which is lightweight and is safe. Concrete, clay, and asphalt roofs, on the other hand, weigh between 400 to 650 pounds per square – which one do you prefer?
It's also better because, during installation, you wouldn't need a lot of men to finish the service – a few men would do and would be effective in installing it!
Durability and Functionality
The thickness of concrete and clay tile roofs is important because it can weave off any type of threat that could damage and completely wear out your roof. However, that's only one of the many good things about it. Metal Tiles, on the other hand, don't necessarily have to have that thickness because they're durable and secure whatever their thickness is. They wouldn't be known as the best roofing material if they're brittle, right?
So, what would you do with thickness if it really can't do much as a thin Metal Tile Roof?
Energy Efficiency
Concrete and clay roofs are known to shed off excess heat that touches them. However, that's not what the actual case is. As a matter of fact, they absorb energy that they distribute to your property, favoring humidity transferred all across the board.
Metal Tile Roofs are materials that actually deflect heat and humidity, preventing it from crawling down to the interiors of your roof, spreading humidity across the entire property. They're an effective way on how you save money for utility/electricity bills because you would not need an air-conditioning unit for it.
Styles and Colors
You would expect concrete and clay roofs to have more options in colors, right? But in actuality, Metal Roofs offer more colors and shades! Having more than 50+ you can choose from, you will never get tired to choose the color that you want!
In case you're slowly leaning towards the idea of having a Metal Tile Roof, you can absolutely bank and count on us here at Miami Metal Roofing Elite Contracting Group to help you with it. We are Miami's number one Metal Roofing Contractor and we are more than qualified to help you with the Metal Tile Roof that you need for your property.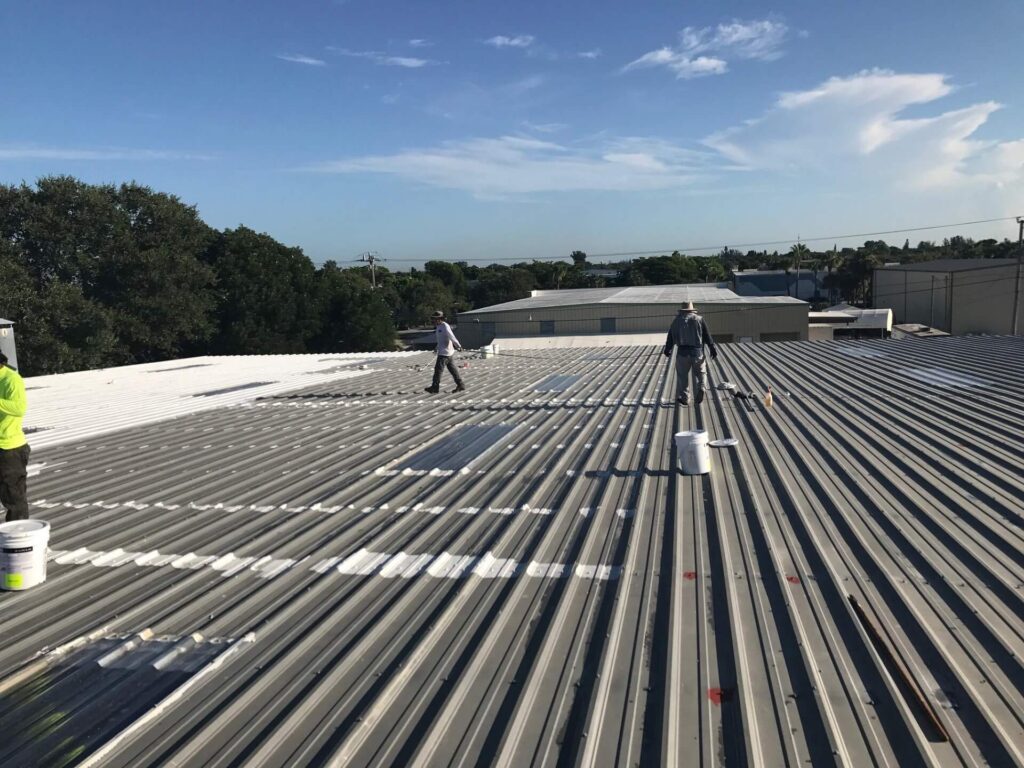 Residential and Commercial Services
Whether you need the roofing system to be installed to your commercial property, or if you need it for your residential estate, wherever you are in Miami as well as the towns, cities, and municipalities within it, Miami Metal Roofing Elite Contracting Group is just a call or an email away.
We are experienced in providing Metal Roofing Solutions to a whole wide range of properties, whether it's a mansion, a regular home, a two-story building, a garage, a bar, a club, a restaurant, or any other property you can think of.
Decades of Experience
You can trust and bank on us and our team of Metal Roofers and Metal Roofing Specialists because we have decades of experience in the craft. We were able to help families in businesses in the past decades and they never had any complaints about the quality of our services.
Overall, Miami Metal Roofing Elite Contracting Group can be your one-stop-shop Metal Roofing Contractor able to provide the Metal Tile Roof Services that you need, wherever you might be in the city.
You can choose to contact us by dialing our hotline or by sending us an email regarding the service that you need. Whatever option you choose, rest assured that our representatives would be accommodating your request.
Alternatively, you can also choose to visit our website to learn more about the services that we offer and to contact us too! Just fill out the Contact Form that we have there and wait for our response which should take just a few hours (during business hours) to a day (outside business hours) for us to reply to you.
Miami Metal Roofing Elite Contracting Group will never make you feel anything less of a property owner! We handle all our clients and the services they ask from us with professionalism! Work with us and talk to us today!
Time to Replace Your Roof? We Can Help
Considering roofing replacement? When it comes to roofing projects, many homeowners rely on professionals to get the job done. At Miami Metal Roofing Elite Contracting Group, our specialists stick to all the industry standards when installing metal roofing on both residential and commercial properties. Therefore, you can be sure of getting a sturdy roof on top of your house. As a result, you can get the best services from our company in the following fields;
What Locations do we Serve?
Miami Metal Roofing Elite Contracting Group is a name you can trust and rely on. Our metal roofing services were limited in Miami, FL when we started. But with time our company has expanded and is now serving over ten locations within Florida.
It shows how reliable we are. Here are some places within Florida, where you can access our world-class metal roofing services: –