Where we offer the best
Metal roofing services in Miami FL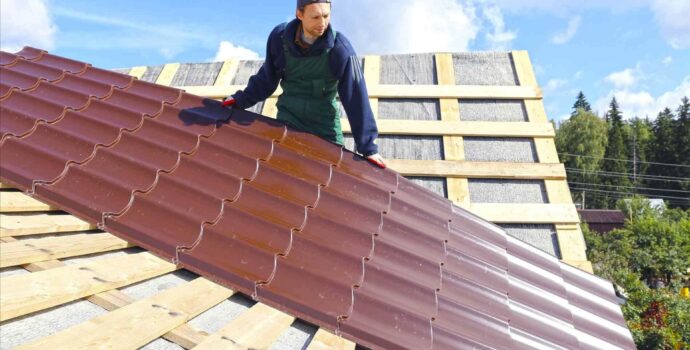 Miami, Florida – home to tens of thousands of different businesses and commercial properties and establishments – the place where you can find everything you're looking for. It's also where Miami Metal Roofing Elite Contracting Group is headquartered.
Miami Metal Roofing Elite Contracting Group is the most trusted Metal Roofing Contractor in the city, catering to the needs of both the commercial and the residential markets. We are the best and are considered by many property owners as their go-to company because of the results we have given them as regards the quality of Metal Roofs and Services they needed.
What Services We Offer
Should you be interested to know where we stand, our services touch the entire spectrum of Metal Roofing Services – from the usual and the traditional Corrugated Metal Roofing Systems to the most complex and the most complicated of Standing Seam Metal Roofs, Stone-Coated Steel Roofs, Tapered Panels Metal Roofs, and many more.
Not only that, but you can also bank and count on us to help you when it comes to Metal Roof Repair, Metal Roof Installations, Metal Roof Replacement Services – even Re-Roofing (Retrofitting) Metal Roofs!
You can check out the complete list of services we offer by visiting our website. Navigate through the Main Services page and there you will see all the services that you can entrust to us.
So, should you happen to be anywhere in Miami and you need the help and the assistance of the best and the most reliable Metal Roofing Contractor, you can bank and count on us here at Miami Metal Roofing Elite Contracting Group to help you with the Metal Roofing System Services you need.
Get a Free Roof Inspection!
Not all people are knowledgeable and skilled when it comes to Metal Roofing Systems. That's part of the many reasons why we, Miami Metal Roofing Elite Contracting Group, devised a way on how we can help out and assist property owners who don't have an idea on how they can actually find the specific Metal Roofing Services that they need.
Our Roof Inspection covers everything, from the usual checkup and assessment of the roof's general structure, the key components of the roofing system such as the ice and the water shields, the underlayment, the flashing, and ventilation, up to the eaves and the shingles and covers!
Unlike other companies, Miami Metal Roofing Elite Contracting Group cares about the overall health of your roofing system. We display that care by making sure that our clients are getting the exact and accurate Metal Roofing Services that they need to improve and enhance the roofing systems they have.
Contact Us Today!
What are you waiting for? Never settle for the dull and inaccurate services that your local roofing contractors are giving you. Work with the most qualified and the most skilled Metal Roofer in the entire city of Miami, Florida!
Well-known establishments and corporations have trusted us – you can do, too! Contact Miami Metal Roofing Elite Contracting Group now and experience world-class quality services without spending a fortune for it!
Talk to us today by calling our hotline or by sending us an email! Don't worry about rates, prices, and discounts because you will never be disappointed with the prices and the rates of both our services and our products!
Time to Replace Your Roof? We Can Help
Considering roofing replacement? When it comes to roofing projects, many homeowners rely on professionals to get the job done. At Miami Metal Roofing Elite Contracting Group, our specialists stick to all the industry standards when installing metal roofing on both residential and commercial properties. Therefore, you can be sure of getting a sturdy roof on top of your house. As a result, you can get the best services from our company in the following fields;
What Locations do we Serve?
Miami Metal Roofing Elite Contracting Group is a name you can trust and rely on. Our metal roofing services were limited in Miami, FL when we started. But with time our company has expanded and is now serving over ten locations within Florida.
It shows how reliable we are. Here are some places within Florida, where you can access our world-class metal roofing services: –