Miami's
Premier Metal Roofing Systems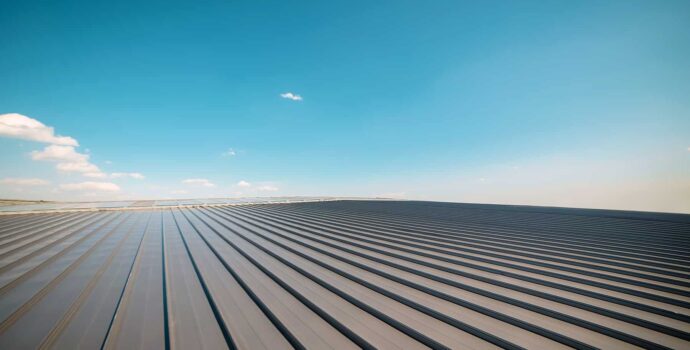 Also known as Tin Roofing Systems, Metal Roofing Systems have been one of the most popular options for roofing since the mid-to-late 19th century. Its usage in some governmental and commercial properties paved the way for it to become the choice of residential and homeowners as well.
To give you a concise overview of what a Metal Roofing System is, it's a roofing system that is dynamic and is produced and is made out of metal. Metal Roofs can either be sheets, shingles, tiles, and many other more variations.
While it boasts of its durability and overall longevity, there are people who still neglect and choose to go with the more traditional clay and asphalt roofs for various reasons.
The Best Metal Roofing Systems Installation
Should you be out on your search for the best and the most reliable Metal Roofing Contractor that can help you with the most efficient and most effective installation, then you should have no doubts about contacting and working with us here at Miami Metal Roofing Elite Contracting Group.
We are Miami's number one option for all the services and the solutions they have for Metal Roofing Systems. We've provided ideal Metal Roofing System Services to property owners in and around Miami for years and you can count on the availability, professionalism, and versatility of our Metal Roofers and Specialists.
Why People Don't Like the Idea of Metal Roofing Systems
The reasons could depend on the likeness of a certain property owner. It could be dependent on the perspective, the point-of-view, and many other more things. But, here are the most common reasons why people do not entertain the idea of having a Metal Roofing System for their property.
The main drawback that Metal Roofing Systems have would be the initial price or affordability of installation. Technically speaking, the budget you would need to have it installed is around four times as expensive as asphalt and clay roofs.
It's a huge amount comparing the function it will serve. But, it'll definitely be worth it for the years, even decades to come. Unless it's not installed correctly, then there may be right where your problem is.
Many people actually report that Metal Roofing Systems produce a sound that is louder and much noisier when compared to the sounds produced by clay and asphalt roofs. More so, they reported that they were able to reduce or even eliminate the sound by installing acoustic insulation for it. But, the problem may lie in the way how the Metal Roofing System has been installed. If it's installed incorrectly or inappropriately, there'll be a lot of problems with it.
Should Metal Roofing Systems be installed with poor quality and arrangement, the performance and the overall quality would highly be compromised. Ponding could take effect, the fast rustling of winds can misalign the position of the roof, and so on.
So, in finding the Metal Roofing Contractor you would want to work with, you need to make sure that their installation service is at the top of their game. By doing so, you'll be free from all these drawbacks and negative occurrences.
While most of the problems and the cons of Metal Roofing Systems root from the fact that it hasn't been installed properly, it's still a disadvantage – and it might cause even greater and much more serious problems for you in the future.
Keep Your Metal Roofs Safe and Protected
If your dilemma revolves around the currently existing Metal Roofing System that you have installed on your property, then you need to find ways on how you can make sure that they're kept safe, protected, and well-maintained.
You wouldn't be able to find a company that can commit to doing that apart from us here at Miami Metal Roofing Elite Contracting Group. We've trained our Metal Roofing Specialists and our Servicemen to treat our clients' properties as ours so that they'll exert more effort with the services and they'll always choose to go the extra mile.
For years of being in service, Miami Metal Roofing Elite Contracting Group never had any negative feedback about whatever service related to Metal Roofing Systems it might be.
Outstanding Warranty
Some experts in the roofing industry say that warranty is actually not a big issue when it comes to Metal Roofs because it's durable and undeniably the strongest among all other roofing options – we beg to disagree here at Miami Metal Roofing Elite Contracting Group.
As a matter of fact, we provide all our clients with a warranty that would absolutely suit their needs. It might not be that long but we're sure that they will be able to use it wisely and effectively, especially when they need help with their newly built and installed Metal Roofing Systems.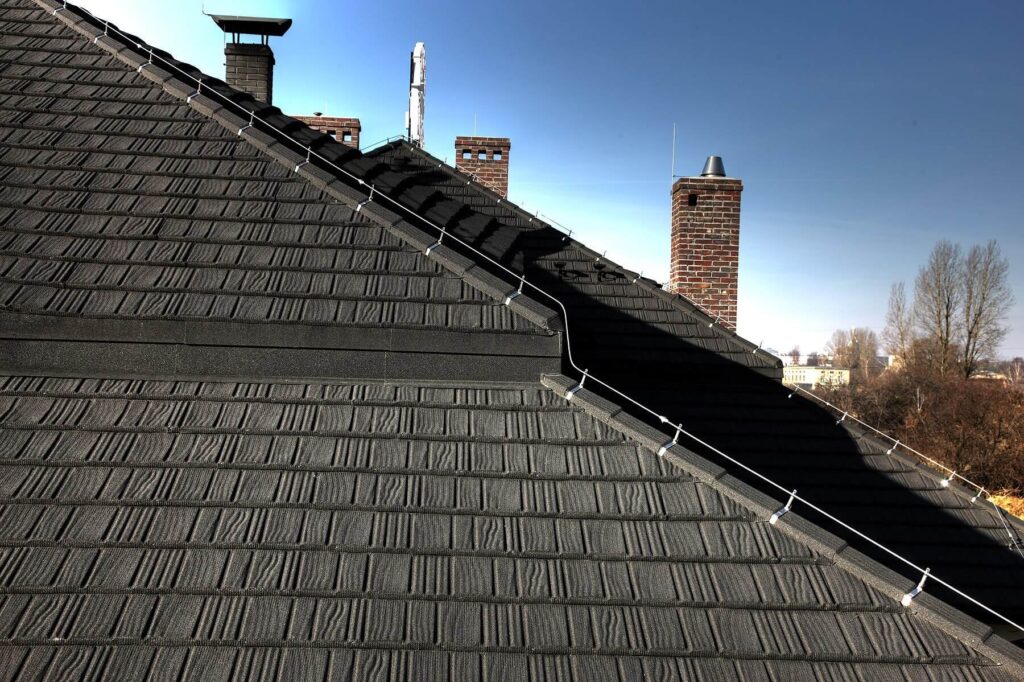 Our Rates Are Decent and Justifiable
Some Metal Roofing Contractors take the opportunity to charge their clients outrageous and absurd amounts of money, just because they're dealing with "metal roofs."
The rates and the prices that we offer all our clients here at Miami Metal Roofing Elite Contracting Group are decent, affordable, and justifiable. Imagine working with a contractor that asks you for a lucrative amount with no other value-added services. They might do a good, even excellent job but what do you get in return?
Whereas when you're to choose us, you can enjoy a wide range of services that can actually be of use for you such as a free inspection, a checkup that you can set and schedule, aftercare services, and so on.
Don't put too much thought into where you can actually get the best and the highest quality of Metal Roofing Systems in the city of Miami because Miami Metal Roofing Elite Contracting Group is just a call or an email away.
If you find yourself in need of an expert urgently, never hesitate to pick up your phone or to compose that email – we will be ready and prepared wherever you are and whenever you need it.
Time to Replace Your Roof? We Can Help
Considering roofing replacement? When it comes to roofing projects, many homeowners rely on professionals to get the job done. At Miami Metal Roofing Elite Contracting Group, our specialists stick to all the industry standards when installing metal roofing on both residential and commercial properties. Therefore, you can be sure of getting a sturdy roof on top of your house. As a result, you can get the best services from our company in the following fields;
What Locations do we Serve?
Miami Metal Roofing Elite Contracting Group is a name you can trust and rely on. Our metal roofing services were limited in Miami, FL when we started. But with time our company has expanded and is now serving over ten locations within Florida.
It shows how reliable we are. Here are some places within Florida, where you can access our world-class metal roofing services: –