Miami's
Metal Roofing Installation, Replacement, & Repairs Pros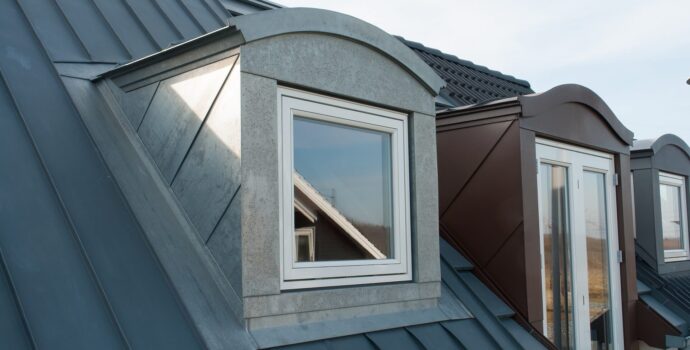 You may have heard about Metal Roofing — a nondescript term used to describe a metal used on a roof. Quite literally. Once, back in the day, people imagine it as somewhat nondescript and unimpressionable. After all, it adapts to a utilitarian theme of galvanized, rustic roofs.
However, just like every industry, the roofing industry has had its fair share of innovating Metal Roofing systems to become more elegant and pleasing to the eyes. Due to this innovation, They're becoming more and more popular with homeowners because not only can it look fashionable, but there are loads of advantages to using metal as roofing.
Why is Metal Roofing In Demand?
Metal Roofing systems provide several advantages to informed consumers. These roofing systems actually speak for themselves: fashionable and practical. In fact, they also come in different types that can be adapted to your desires.
However, let us first talk about a few of its advantages.
Pros of Metal Roofing Systems
Metal Roofing systems can last from 40 to 70 years. How? Well simply because of its sturdy composition. They're not prone to corrosion or cracking, thanks to its rustproof coatings.
They are also able to withstand gusts of wind up to 140 miles per hour! Asphalt shingle roofs however must be maintained or replaced in regions where the roof is exposed to seasonal temperature extremes, wet/dry compression, mold, storm debris, or hail impact. Moreover, they oftentimes come with a 30 to 50-year warranty just like with Miami Metal Roofing Elite Contracting Group. And in comparison, asphalt shingle roofs usually only last from 12 to 20 years.
Metal Roofing Systems are not prone to combustion and neither are they susceptible to lighting even those lighting strikes that are at high points no matter the material. This will keep you and your loved ones safe during times of a climate crisis.
With that said, they are watertight; it's due to their slick surfacing in which snow and water buildup among others, slide off easily. Metal Roofing Systems are also energy-efficient as it reflects solar radiant heat, thereby reducing cooling costs. And lastly, it is environmental-friendly because it is made with recycled materials. They are also recyclable even down to its smallest detail once it has exhausted its lifespan.
Cons of Metal Roofing Systems
The first in this list is their expense. They do not come cheap because of the advantages. They are usually availed for $200-$500 per every 100 square feet. Metal Roofing systems are prone to denting even if they can withstand the elements. However, metal can still be dented by large shards of hail or falling branches. Though there are different types of metals, which are stronger than others.
This type of roofing can be noisy as well especially during heavy rains or thunderstorms. But the sounds may be minimized through extra layers of solid sheathing or insulation. Another benefit is that Metal Roofing systems are safe from insects. This is because insects like termites are unable to eat through the material of Metal Roofing systems.
If you are worried about the aesthetic, this might be a deal-breaker for you. Once Metal Roofing requires a repair, an inconsistency of color scheme may happen. This is because of the exact color that the metals might difficult to find.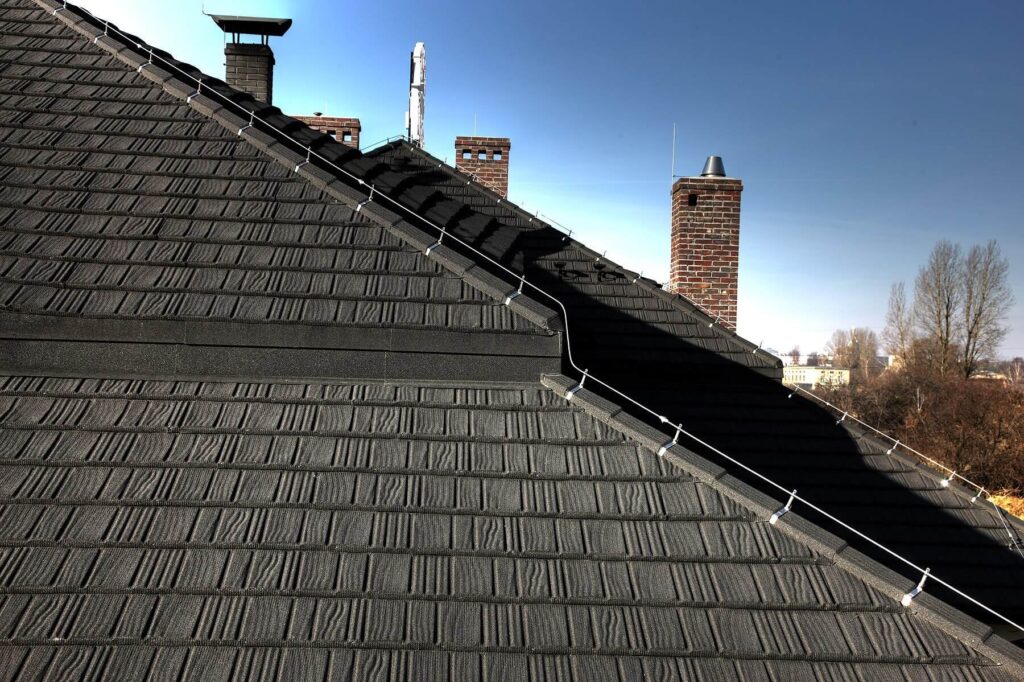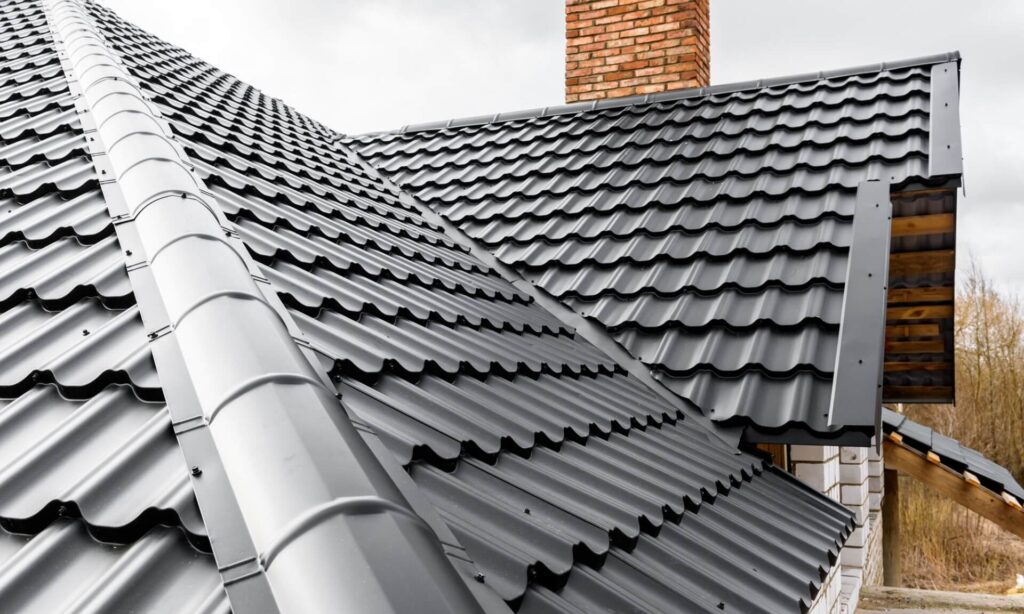 Types of Metal Roofing Systems
Copper Roofing is a durable and long-lasting type of Metal Roofing. It is also very soft with a low melting temperature. Because it is very soft, it is among the types of melting roofing, which do not make much noise. However, due to its being soft, it may be easily damaged; especially in hail-prone areas. Copper roofing also has a tendency to contract and expand in fluctuating temperatures.
Aluminum Roofing, on the other hand, is best in areas with coastal climates. This is because this type of roofing system is resistant to salt corrosion as opposed to other types of Metal Roofing systems. However, these aluminum roofing systems are costly. Zinc Roofing is a favorite for commercial projects as this type of roofing may be easily manipulated. However, zinc roofing does create chalk over time. Though it may be controlled and tidied up to an extent.
It has a lower melting point compared to other roofing materials. This roofing is completely recyclable and easily accessible in most markets. Just like aluminum, zinc roofing systems are not affordable. It also risks a chalking effect over time and must be expertly installed in order to achieve its full protection. Steel Roofing is used in almost all aspects of buildings. Plus, it is most commonly used for commercial constructions and residential buildings. Among all the other types of Metal Roofing systems, it is the most inexpensive.
There are three types of steel roofing: galvanized steel, galvalume steel, and weathering steel. This Metal Roofing has also made huge steps towards innovation. It may also be used to imitate other types of this particular roofing system. Its wide array of uses and low cost are why steel roofing is put forward more than others. Those are among the types of Metal Roofing in its wide variety of options. The best type, though, all depends on what you are looking for, may it be for its aesthetic or not.
Metal Roofing Installations
Metal Roofing must be expertly installed to get the fullest extent of its efficiency and effectiveness. There are readily available that you can install by yourself.
However, you must be familiar with working with metal to ensure that you install it correctly. Mistakes are common upon installing this type of roofing system so it's best to contact the experts. Not all Metal Roofing Systems are equally made the same. Remember that poorly installed Metal Roofing may cost you more than having it installed by the experts.
Who to Contact and Trust
As such, Miami Metal Roofing Elite Contracting Group is here to save you. There are several — many companies, which could offer you their services. But with Miami Metal Roofing Elite Contracting Group, we provide a ton of high-quality services to our clients and customers. These include providing you advice on which type of roofing system is best for you to having it expertly installed, to the execution of the particular service that you have asked for.
What's better is that we here at Miami Metal Roofing Elite Contracting Group offer these services at a cheap price. Should you have any more inquiries about our services, feel free to contact us or to visit our website!
Time to Replace Your Roof? We Can Help
Considering roofing replacement? When it comes to roofing projects, many homeowners rely on professionals to get the job done. At Miami Metal Roofing Elite Contracting Group, our specialists stick to all the industry standards when installing metal roofing on both residential and commercial properties. Therefore, you can be sure of getting a sturdy roof on top of your house. As a result, you can get the best services from our company in the following fields;
What Locations do we Serve?
Miami Metal Roofing Elite Contracting Group is a name you can trust and rely on. Our metal roofing services were limited in Miami, FL when we started. But with time our company has expanded and is now serving over ten locations within Florida.
It shows how reliable we are. Here are some places within Florida, where you can access our world-class metal roofing services: –